We start as strangers and finish as friends.
A fun fact about our company – there aren't any Lambert "brothers"! Owner and founder Richard Lambert is the COB – Chief Operating Brother. He enjoys the help of a team of family members to keep Lambert Brothers Construction growing.
Richard started doing odd construction and renovation jobs 38 years ago as a hobby. Over time it turned into a full-time passion. In 2006 he decided to retire from his lifetime career in sales and pursue his love of craftsmanship by starting this family-run business.
At Lambert Brothers Construction, you'll have a sense of security knowing that we do 90% of the work ourselves, with a very low number of sub-contractors. 
Our committed and highly skilled staff represent the "Brothers" in Lambert Brothers – even though some of them are not actually related!  
All our construction staff are Journeyman Finishing Tradesmen who demonstrate a pride of ownership on what they produce. Our entire team upholds mandatory traits of respect and strive for the highest quality workmanship. 
Pierre is the son of Richard and has been working with Lambert Brothers Construction since 2011 as a Journeyman Finishing Carpenter. Pierre loves hockey and cars. 
Our second Journeyman Finishing Carpenter is Sylvain Dupere, who joined our growing company in 2018. Sylvain loves his wife, their dogs and cars.  
Myles England is our Journeyman Cabinetmaker who joined our company in 2017. He loves the outdoors and…you guessed it…dogs! (We are considering a four-legged friend to be our mascot since everyone here is so fond of them.)
Lynne Lambert is the Co-owner, IT fixer and unofficial head of stress management. Lynne works constantly to ensure things run smoothly in the operation of Lambert Brothers.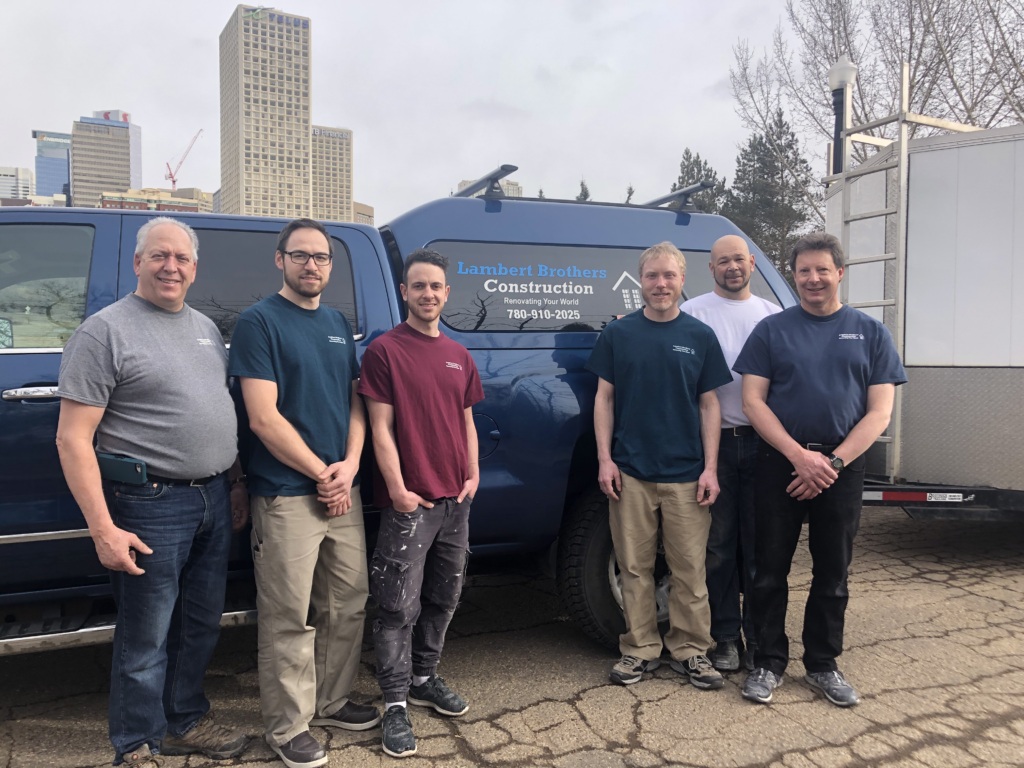 After discussing our renovations with 4 different contractors, we selected Lambert Brothers Construction for our bathroom renovation because they were local, offered competitive pricing and didn't make us feel like our request wasn't worth their time. Richard arranged for us to meet with the designer who took our ideas and created a blueprint of an ensuite that we'd be happy with. Everyone who worked on this project was professional and personable; they cleaned everything up everyday and always had patience for our questions. We were kept up to date with regards to timelines and were contacted immediately if an issue arose. We are more than happy with this renovation project and will certainly reach out to Lambert Brothers Construction for future projects.